Tag Archives:
SNAP

The Missouri Hunger Atlas 2013, recently released by the Interdisciplinary Center for Food Security, provides a county-by-county assessment of the extent of food insecurity in the state. The Atlas also measures the work of a host of public and private programs intended to help people struggling with hunger.
First issued in 2008, the Missouri Hunger Atlas is now in it's third edition and features updated county tables and rankings, indicator maps, and trend analyses. A new feature of the 2013 edition is a Food Affordability measure. This measure estimates the percent of income required each week by households to meet average food expenditures in a given county.
The 2013 Atlas is available in whole or part and is easy to use and access by visiting the Missouri Hunger Atlas 2013 webpage.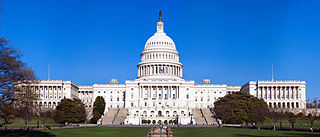 Amidst the current Farm Bill debate, University of Arkansas Law Professor Susan Schneider offers a reasoned assessment of who benefits from federal nutrition assistance programs, the efficiency in which the programs are administered, and the economic impact of spending food stamp dollars in local communities.
The article appears in the Agricultural Law Blog, the official blog of the Association of American Law Schools section on agricultural and food law.

That is the question posed by the Health Communication Research Center, a partner of the Interdisciplinary Center for Food Security, as their staff embarked on the Food Stamp Challenge in March. Limiting food expenditures to $28 dollars per week (the average SNAP benefit for a person in Missouri), they set out to learn about the challenges of eating healthy on a food stamp budget and shared their experiences on the their blog. The challenge coincides with National Nutrition Month and the release of the documentary, A Place at the Table.
The Health Communication Research Center at the University of Missouri School of Journalism uses evidence-based communication tools to help strengthen public health for stronger Missouri communities. The center works with a wide range of clients and may be contacted by following this link.