Monthly Meetings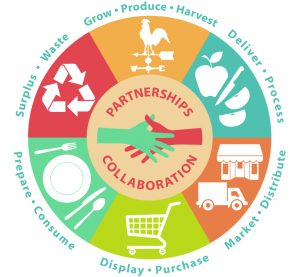 February 1, 2023: Kelly Wilson, Assistant Director of the MU Center for Regenerative Agriculture. Kelly will be talking about the center and their new project funded by a grant from the USDA Partnerships for Climate-Smart Commodities Program.

March 1, 2023: Mallory Rahe, Associate Extension Professor and Education Director for the MU Extension Agricultural Business and Policy Program. Mallory and team will be speaking about the new Missouri Agriculture, Food and Forestry Innovation Center (MAFFIC).

April 5, 2023: Jenny Melo, PhD student in the MU Division of Applied Social Sciences. Jenny will be speaking about the implications of digital technologies for farmers and Extension professionals.

May 3, 2023: MU Extension Interdisciplinary Food Systems Project Mini-grant Awardees (tentative)

June 7, 2023: Annette Kendall, Assistant Extension Professor – Business and Innovation with MU Extension and the Division of Applied Social Sciences. Annette's presentation is titled "The impact of the structure and role of cheesemaker networks within the U.S. artisanal and specialty cheese industry."

July 5, 2023: No meeting
August 2, 2023: TBD

September 6, 2023: Carrie Gartner, Executive Director of The Loop, along with Chelsea and Jake Davis, owners of the Root Cellar, will share information about the origins and operations of the CoMo Cooks Shared Kitchen and Packing House that recently opened in Columbia, Missouri.

October 4, 2023: Nina Prater, Sustainable Agriculture Specialist and Outreach Coordinator with the Southeast Regional Office of the National Center for Appropriate Technology (NCAT). Nina will share information about NCAT's sustainable agriculture resources.

November 1, 2023: TBD
December 6, 2023: No meeting
For the Zoom link, please join our email listserv.
For information about MU Extension food systems resources, click HERE.