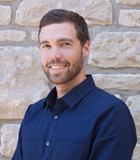 Darren Chapman
Ph.D. student, Rural Sociology
B.A., Psychology, Missouri Southern State University
Darren's interests center on food security, healthy food access, social inequalities, health disparities, and emergency food systems. He is involved with community and learning gardens, while also working with Grow Well Missouri to increase access to healthy food options for food pantry users.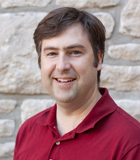 Matt Foulkes
Associate Professor, Geography
Ph.D., Geography, University of Illinois
Dr. Foulkes's interests include migration patterns and behaviors of the rural poor, ethnographic approaches to population geography, the geography of food insecurity, affordable housing and manufactured housing communities, and environmental knowledge transfer in the exurbs. His recent research projects include an analysis of large scale Hispanic migration in the U.S., poverty migration in Illinois, and studies of highly mobile, poor, rural communities.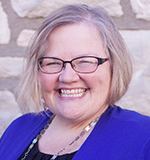 Mary Hendrickson
Associate Professor, Rural Sociology
Ph.D., Rural Sociology, University of Missouri
Co-director, Interdisciplinary Center for Food Security
Dr. Hendrickson's scholarship focuses on the social and economic organization of different types of food systems, the ways in which food systems impact social, ecological, and economic spheres; and options for changing how we organize food systems. Prior, Dr. Hendrickson spent 15 years with University of Missouri Extension working to create robust local food systems. She is currently the Undergraduate Advisor in Sustainable Agriculture and teaches courses on sustainable food and farming systems.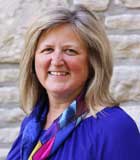 Joan Hermsen
Associate Professor, Sociology
Chair, Women's and Gender Studies
Ph.D., Sociology, University of Maryland
Dr. Hermsen's research focuses primarily on gender inequality in the labor market. In particular, recent research topics include differences in work-related travel, the use of flextime, occupational gender segregation, the gender wage gap, and the glass ceiling. Joan also co-directs a study on sexual assault and is chair of the Department of Women's and Gender Studies, University of Missouri.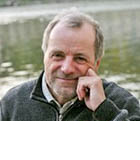 Miloslav Lapka
Associate Professor of Regional and Social Development, Vice-Dean for Science and Research, College of Economics, University of South Bohemia
PhD., Institute of Landscape Ecology, Academy of Sciences of the Czech Republic
Dr. Lapka leads interdisciplinary teams working in sustainable development. His research areas are environmental and rural sociology, landscape ecology and cultural ecology. He is also part of the Faculty of Art, Charles University Prague.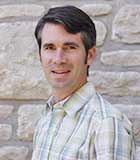 Bill McKelvey
Project Coordinator – M.S., Rural Sociology, University of Missouri
Bill McKelvey's interests and experience center on building and strengthening community food systems. He has been involved in community gardening, youth gardening, farm to school, and related projects for a number of years. Currently, McKelvey works on a variety of programs including Power Up Your Pantry, a program that engages food pantries in organizational and partnership development, and Missouri EATs, a community development curriculum to help communities convene food system stakeholders and create plans to enhance their local food system.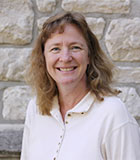 Nikki Raedeke
Assistant Teaching Professor and
Director of Dietetics, Nutrition and Exercise Physiology
RD and Ph.D., Nutrition and Exercise Physiology, University of Missouri
Dr. Raedeke's research interests focus on nutritional needs and food security among low-income adults. She directs the Coordinated Program in Dietetics and is active with the Missouri Dietetic Association and its central Missouri Chapter.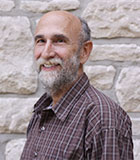 Sandy Rikoon
Dean, College of Human Environmental Sciences
Professor, Rural Sociology
Co-director, Interdisciplinary Center for Food Security
Ph.D., Sociology and American Studies, Indiana University
Dr. Rikoon led the effort to establish the Interdisciplinary Center for Food Security in 2004, the first center of its kind nationally to combine research, training, and outreach. His research interests include environmental sociology, political ecology, food security, and ethnicity. He has been involved in sustainable agriculture outreach and education activities as well.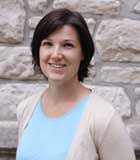 Jennifer Bean
Assistant Teaching Professor, Nutrition and Exercise Physiology, University of Missouri
RD and M.S., Nutrition Sciences, University of Missouri
Jennifer Schnell's primary interest is nutrition education and the impact of nutrition on chronic disease. Her current work centers on coordinating nutrition education at food pantries and providing recipes based on common pantry foods. Jennifer also works as a clinical instructor for the Coordinated Program in Dietetics, University of Missouri.