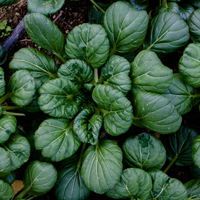 A new Grow Well Missouri publication, The Garden Starter, covers the basics of gardening from seed to table. With tips on building, tending, and making the most of your garden, this booklet will help new gardeners feel more comfortable as they get started and give returning gardeners something new to think about. The Garden Starter also includes information on composting, raised bed gardening, and container gardening. As an added bonus, a removable Planting Calendar Centerfold is perfect for hanging in the kitchen, shed, or wherever garden planning is done. Download your free copy here.

Work of the Community Food Centres Canada is pointing the way for food banks and pantries interested doing more to improve health, build community, and address the root causes of hunger. A new publication, Beyond the Emergency: How to evolve your food bank into a force for change, shares advice, practical tips, and case studies to support groups wishing to create more impact. The chapters are framed by the Good Food Principles – an approach rooted in enhancing health, dignity, and equity in the charitable food system.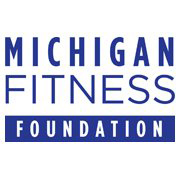 A new publication by the Michigan Fitness Foundation titled Emergency Food, Gardening, and Nutrition Education: A Survey of Michigan Food Pantries highlights new findings from a statewide survey of emergency food providers. The report explores the opportunities and barriers faced by emergency food providers related to providing more fresh fruits and vegetables. It also gauges the willingness of providers to implement of specific changes to increase the availability and consumption of fresh produce. In total, the responses of 260 Michigan food pantries are included in the report.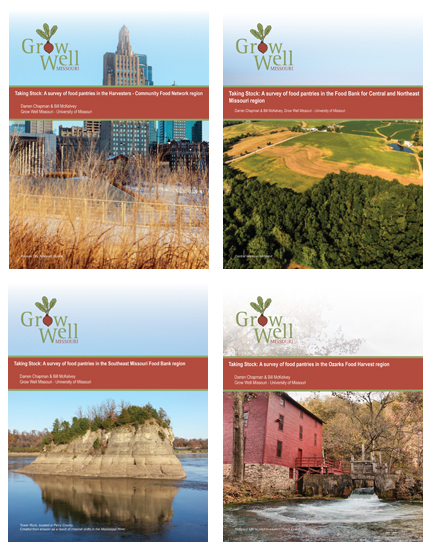 Taking Stock, a series of regional reports published by Grow Well Missouri and the Interdisciplinary Center for Food Security, provides analysis and discussion to better understand the ways in which the management and operations of food pantries can be enhanced. Based on a survey of 204 food pantry directors, the reports highlight some of the unique needs of food pantries in the areas of planning, communications, facilities, operations, and others. The reports also shed light on areas where food pantries excel.
Visit the Taking Stock webpage to find reports from the Harvesters-Community Food Network region (Kansas City metro), the Food Bank for Central and Northeast Missouri region, the Southeast Missouri Food Bank region, and the Ozarks Food Harvest region (Southwest Missouri).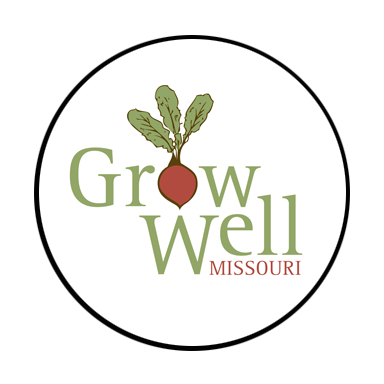 Grow Well Missouri with start its fifth year in 2017 and plans to expand in to four to six new communities. The primary focus of the program is to establish food gardening programs that reach out to food pantry customers, helping them grow more of their own food and reap the many benefits of gardening. The program has a proven track record of success in the communities involved to date.
To learn more, visit the Grow Well Missouri webpage. The application process for new groups has closed. However, please contact Bill McKelvey at McKelveyWA [at] missouri [dot] edu to learn about becoming involved.
Grow Well Missouri is a program of the Interdisciplinary Center for Food Security at the University of Missouri. Funding is provided in part by the Missouri Foundation for Health.

Newly published research in the Journal of Hunger and Environmental Nutrition highlights the struggles of long-term food pantry users. With data from three rounds of food pantry client interviews conducted in 2005, 2010, and 2013, Interdisciplinary Center for Food Security affiliates Michelle Kaiser and Anne Cafer found striking levels of food insecurity among long term food pantry users despite their participation in SNAP and other forms of federal support. The research demonstrates the unique and precarious position of those utilizing emergency food system services over a long period of time and the struggle they face to meet their everyday food needs. Visit the full article Exploring Long-term Food Pantry Use: Differences Between Persistent and Prolonged Typologies of Use for more information.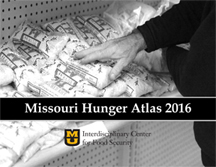 Hunger in Missouri continues to be a cause for concern. According to the newly updated Missouri Hunger Atlas, 7.9 percent of Missouri households struggle with hunger. An additional 8.9 percent of households report reducing the quality, variety, or desirability of their diets due to insufficient resources. In total, approximately 980,000 Missourians experience food insecurity at some point in the year.
Now in its 4th edition, the Missouri Hunger Atlas, published by the Interdisciplinary Center for Food Security at MU, assesses the extent of food insecurity in the Missouri. It also gauges how well public programs are doing to address the need. Importantly, the Atlas presents a range of indicators related to food insecurity for each county in Missouri, including the city of St. Louis.
The entire Atlas can be downloaded for free on the Missouri Hunger Atlas 2016 webpage.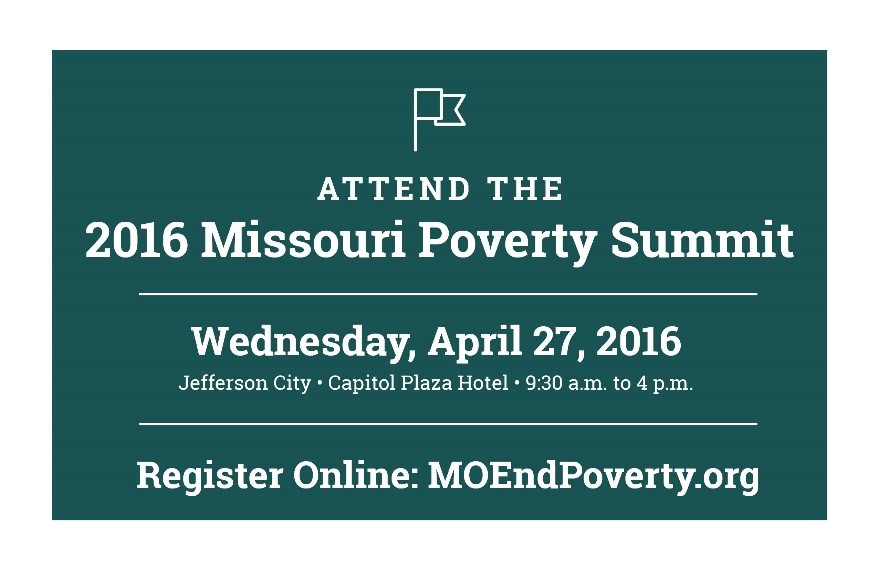 Registration for the 2016 Missouri Poverty Summit is now open! Hosted by the Missourians to End Poverty, a nonpartisan coalition, the summit will unite Missourians to address the reality of poverty in the state. Join local leaders from across Missouri as they present best practices and proven solutions to lift people out of poverty. The summit will take place on April 27 in Jefferson City, MO at the Capitol Plaza Hotel. Registration information is available at http://www.moendpoverty.org/poverty-summit.html.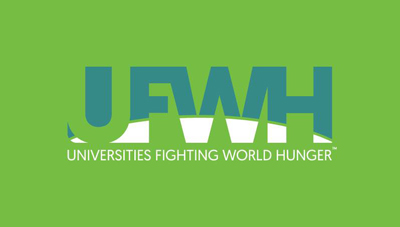 The 2016 Universities Fighting World Hunger Summit will take place on Feb 26 and 27 at the University of Missouri in Columbia. The theme this year is "From Poverty to Promise."  The summit will bring students, faculty, and professionals together to explore solutions to hunger at home and abroad. It will feature interactive sessions, renowned keynote speakers, and ample opportunities for networking and dialogue. Invited guests will lead discussions on the connections between food security and health, policy solutions to domestic hunger, and addressing issues of stigma in vulnerable populations, among others. Registration is now open. Go to the summit registration web page to reserve your spot. Sponsored by the Deaton Institute for University Leadership in International Development, the Interdisciplinary Center for Food Security, Mizzou Advantage, and partners.
Grow Well Missouri is expanding! This winter, the project accepted applications from interested food pantries and community partners. The program will add six new food pantry partners in 2016. Each group will receive an assortment of cool and warm season bulk vegetable seed, materials for repacking and displaying the seed, attendance at a face to face orientation to learn how to run the program, and access to Grow Well Missouri educational materials. The supplies alone are valued at up to $1,200. Keep posted to hear about our progress.