New resources from the Interdisciplinary Center for Food Security highlight options for enhancing the core operations of food pantries. With topics ranging from communications to fundraising to recruiting and managing volunteers, Power Up Your Pantry includes tips and practical advice to help pantries build a stronger foundation. Additional topics focus on linking clients to related resources in the community, partnering with farmers and gardeners, and making the change to a Client Choice food distribution system.
In total, 11 educational guides are included in the series. All can be freely downloaded from the Power Up Your Pantry homepage.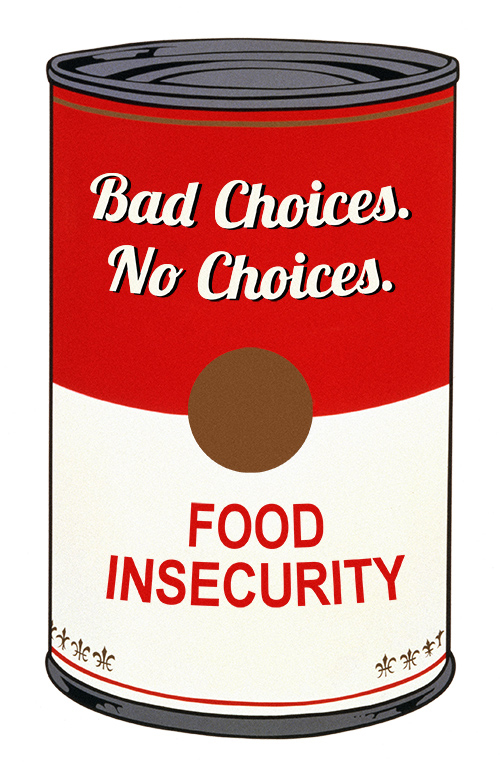 A guest commentary by Interdisciplinary Center for Food Security colleagues Mary Hendrickson and Bill McKelvey was recently featured in the Kansas City Star. It appeared in conjunction with a November 9, 2017 American Public Square discussion titled Bad Choices. No Choices. Food Insecurity, held on the University of Missouri Kansas City campus. In the commentary, Hendrickson and McKelvey discuss paradoxes of the U.S. food system and offer a few strategies to make it more equitable.
A recent article on NPR's The Salt blog highlights the work of Foodlink, a regional food bank in Rochester, NY, and their efforts to both alleviate poverty and provide healthier foods. Given investments the food bank made in food processing, in July 2014 they began purchasing apples from local farmers and then selling them washed, sliced, and packaged to local schools. The initiative was a hit with students and has allowed them to add staff and use the extra revenue for their after-school and summer meal programs.
Foodlink also provides fresh produce in the community through it's Curbside Market, a traveling produce market that sells fresh fruits and vegetables at affordable prices. Coming in 2018 is a Community Kitchen Institute to help individuals with barriers to employment prepare for jobs in the food industry.
All of this points to a growing trend among food banks and other hunger relief organizations – a shift from solely focusing on food distribution to improving health and livelihoods.

How we produce and consume food has a bigger impact on American's well-being than any other human activity. With that in mind, MU's Center for Health Policy and Missouri Council for Activity and Nutrition are teaming up to host the 15th Annual Missouri Healthy Policy Summit: Setting the Table for Success. Set for October 26-27 in Columbia, MO, the summit will feature nationally acclaimed experts Margo Wootan, Ricardo Salvador, and Alison Kodjak. A host of additional speakers and panelists will discuss the health implications of the Farm Bill, food consumption and health trends in Missouri, community and workplace initiatives, and a variety of other topics.
The early registration price of $100 runs through September 28, 2018. Students can register for free. Continuing education credits are available. Visit the conference website for more details.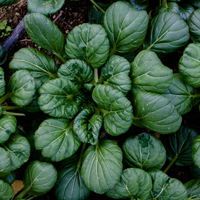 A new Grow Well Missouri publication, The Garden Starter, covers the basics of gardening from seed to table. With tips on building, tending, and making the most of your garden, this booklet will help new gardeners feel more comfortable as they get started and give returning gardeners something new to think about. The Garden Starter also includes information on composting, raised bed gardening, and container gardening. As an added bonus, a removable Planting Calendar Centerfold is perfect for hanging in the kitchen, shed, or wherever garden planning is done. Download your free copy here.

Work of the Community Food Centres Canada is pointing the way for food banks and pantries interested doing more to improve health, build community, and address the root causes of hunger. A new publication, Beyond the Emergency: How to evolve your food bank into a force for change, shares advice, practical tips, and case studies to support groups wishing to create more impact. The chapters are framed by the Good Food Principles – an approach rooted in enhancing health, dignity, and equity in the charitable food system.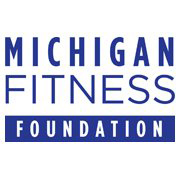 A new publication by the Michigan Fitness Foundation titled Emergency Food, Gardening, and Nutrition Education: A Survey of Michigan Food Pantries highlights new findings from a statewide survey of emergency food providers. The report explores the opportunities and barriers faced by emergency food providers related to providing more fresh fruits and vegetables. It also gauges the willingness of providers to implement of specific changes to increase the availability and consumption of fresh produce. In total, the responses of 260 Michigan food pantries are included in the report.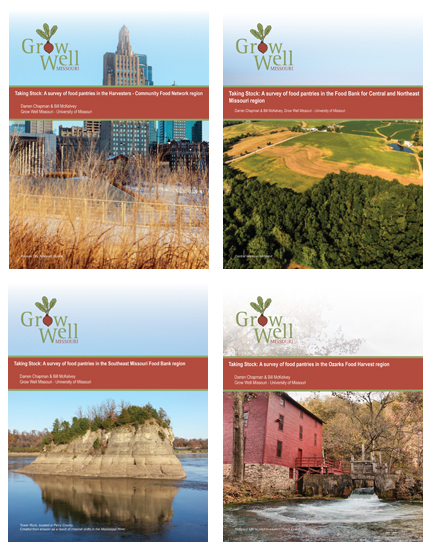 Taking Stock, a series of regional reports published by Grow Well Missouri and the Interdisciplinary Center for Food Security, provides analysis and discussion to better understand the ways in which the management and operations of food pantries can be enhanced. Based on a survey of 204 food pantry directors, the reports highlight some of the unique needs of food pantries in the areas of planning, communications, facilities, operations, and others. The reports also shed light on areas where food pantries excel.
Visit the Taking Stock webpage to find reports from the Harvesters-Community Food Network region (Kansas City metro), the Food Bank for Central and Northeast Missouri region, the Southeast Missouri Food Bank region, and the Ozarks Food Harvest region (Southwest Missouri).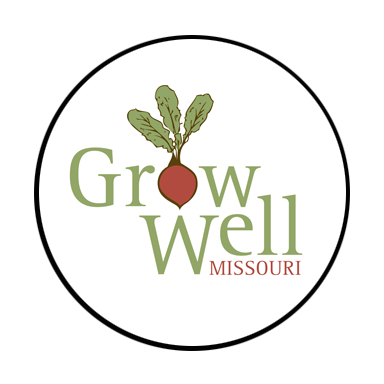 Grow Well Missouri started its fifth year in 2017 and expanded in to nine new communities. As before, the primary focus of the program is to establish food gardening programs that reach out to food pantry customers, helping them grow more of their own food and reap the many benefits of gardening. The program has a proven track record of success in the communities involved to date.
To learn more about plans for 2018, please contact Bill McKelvey at McKelveyWA [at] missouri [dot] edu or reach us through our contact form.
Grow Well Missouri is a program of the Interdisciplinary Center for Food Security at the University of Missouri. Funding is provided in part by the Missouri Foundation for Health.

Newly published research in the Journal of Hunger and Environmental Nutrition highlights the struggles of long-term food pantry users. With data from three rounds of food pantry client interviews conducted in 2005, 2010, and 2013, Interdisciplinary Center for Food Security affiliates Michelle Kaiser and Anne Cafer found striking levels of food insecurity among long term food pantry users despite their participation in SNAP and other forms of federal support. The research demonstrates the unique and precarious position of those utilizing emergency food system services over a long period of time and the struggle they face to meet their everyday food needs. Visit the full article Exploring Long-term Food Pantry Use: Differences Between Persistent and Prolonged Typologies of Use for more information.