The Missouri Hunger Atlas 2013, recently released by the Interdisciplinary Center for Food Security, provides a county-by-county assessment of the extent of food insecurity in the state. The Atlas also measures the work of a host of public and private programs intended to help people struggling with hunger.
First issued in 2008, the Missouri Hunger Atlas is now in it's third edition and features updated county tables and rankings, indicator maps, and trend analyses. A new feature of the 2013 edition is a Food Affordability measure. This measure estimates the percent of income required each week by households to meet average food expenditures in a given county.
The 2013 Atlas is available in whole or part and is easy to use and access by visiting the Missouri Hunger Atlas 2013 webpage.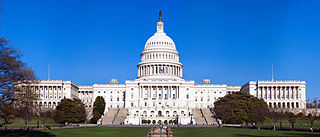 Amidst the current Farm Bill debate, University of Arkansas Law professor Susan Schneider offers a reasoned assessment of who benefits from federal nutrition programs, the efficiency in which the programs are implemented, and the economic impact of spending food stamp dollars in local communities.
The article is featured in the Agricultural Law Blog, the official blog of the Association of American Law Schools section on agricultural and food law.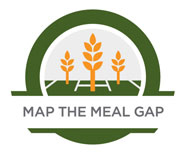 Feeding America recently released Map the Meal Gap 2013 which provides estimates of food insecurity for every county and congressional district in the United States. The report also provides data and analysis on the percentage of the food insecure population that likely qualify for SNAP (i.e. food stamps) and other federal food assistance programs, along with the percentage of those who do not qualify for federal programs. Information on the average cost per meal in each county is also provided.
An interactive map is included with the report along with a variety of additional resources.

A recent issue of Amber Waves, from the USDA Economic Research Service, reports on a new study showing that disability is one of the strongest factors affecting a household's food security status. The report states that in 2009-2010 "one-third of households with a working-age adult who was unable to work due to disability were food insecure," compared to "12 percent of households that had no working-age adults with disabilities." Food insecurity is often more severe in households that include adults with disabilities.
The full report, Food Insecurity Among Households with Working-Age Adults with Disabilities, is available online.

The start of summer 2013 marks the third year in which Interdisciplinary Center for Food Security faculty and staff have gone to the field to hear the voices of people using food pantries in central and northeast Missouri. This large research project will gather data from approximately 1200 food pantry clients in 32 counties through in-depth personal interviews. The data will be used to look at a variety of challenges faced by households. The ultimate goals are to help people lead healthy and productive lives and give policy makers, agency professionals, and service providers information to develop and deliver solutions to deal with hunger and food insecurity.
More information about the research can be found on the Missouri Food Pantry Client Research page of our website.

That is the question posed by the Health Communication Research Center, a partner of the Interdisciplinary Center for Food Security, as their staff embarked on the Food Stamp Challenge in March. Limiting food expenditures to $28 dollars per week (the average SNAP benefit for a person in Missouri), they set out to learn about the challenges of eating healthy on a food stamp budget and shared their experiences on the their blog. The challenge coincides with National Nutrition Month and the release of the documentary, A Place at the Table.
The Health Communication Research Center at the University of Missouri School of Journalism uses evidence-based communication tools to help strengthen public health for stronger Missouri communities. The center works with a wide range of clients and may be contacted by following this link.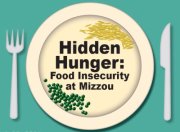 Hunger on college campuses is often overlooked, but with increasing costs for tuition and housing, students often find themselves pinched. Students at the University of Missouri recently organized an event to bring the issue to light. Co-hosted by the Women's Center, Tiger Pantry (MU's campus-based food pantry), and the Environmental Leadership Office, Hidden Hunger included a panel of MU students who shared their personal stories about dealing with food insecurity. Ashley Vancil, a graduate student with the Interdisciplinary Center for Food Security, moderated the panel. More information about the forum can be found at the Maneater and the Columbia Daily Tribune.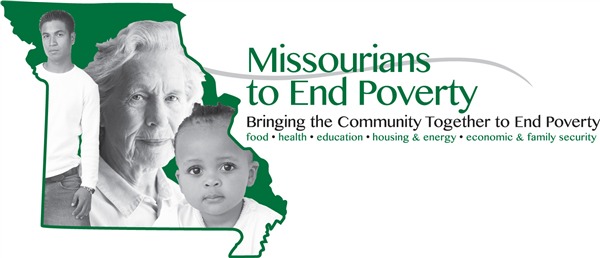 The 2013 Poverty Summit, sponsored by Missourians to End Poverty, took place on April 9th in Jefferson City, Missouri. The summit provided an opportunity for organizations and advocates from across the state to network, learn from one another, and develop strategies for addressing poverty in Missouri. This year's summit featured the notable Peter Edelman, author of So Rich So Poor: Why It's So Hard to End Poverty in America, who discussed issues related to wealth disparities, unemployment, and the working poor. Other featured speakers included Eileen Wallace and Gene Nichol.
More information about the summit can be found at the Public News Service and KBIA.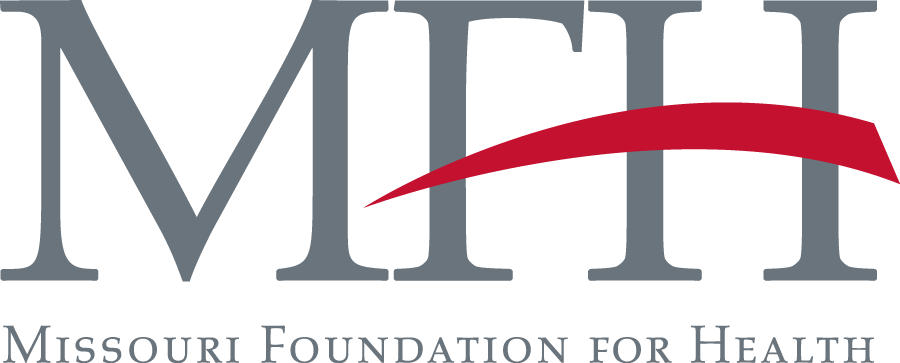 The Missouri Foundation for Health recently awarded the Interdisciplinary Center for Food Security (ICFS) a five year, nearly $500,000 grant to expand nutrition related activities with food pantries in Missouri. With this grant, the Center will build upon its current Food Pantry Nutrition Project. "We are very honored to receive this grant and are excited by the opportunity it will provide to take this work to the next level," said Bill McKelvey, project coordinator.
A primary goal of the project is to help food pantries find ways to get healthier food into the hands of people who use pantries. By forming Wellness Groups at each participating pantry, the project will  help food pantry staff, volunteers, and community members initiate projects and policies that ultimately lead to better health for food pantry clients.
Building on the successful Seeds that Feed pilot project, under this new grant ICFS and partners will distribute garden seeds and supplies to support home and community gardening efforts. Educational materials will be developed and learning opportunities are planned to build the capacity of food pantry clients to expand or start vegetable gardens.
The project will also include opportunities for food pantry staff and volunteers from across the state to network and learn from one another.
"We are trying to reach our goals by taking a variety of approaches, aimed at different levels, to make it easier for pantry clients to access and consume healthy foods and help food pantries sustain health and nutrition efforts over the long term," said McKelvey.
The first two food pantries enrolled in the project are the Shelby County Food Pantry and St. James Caring Center. The project is supported by a host of partners including the Health Communication Research Center, the Food Bank for Central and Northeast Missouri, University of Missouri Extension, and the Missouri Food Bank Association.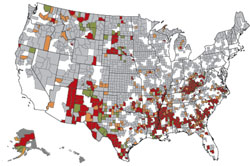 The December edition of Amber Waves highlights a concerning trend: the growth and concentration of rural poverty. While poverty grew throughout the United States as a result of the 2001 and 2007-2009 economic recessions, it grew faster in rural areas, compared to metropolitan areas.  The report notes that "in 2006-10, 26.2 percent of the Nation's nonmetro [i.e. rural] counties were high poverty, 5.8 percentage points higher than in 2000." By comparison, 10.3 percent of metropolitan counties were high poverty counties in 2006-10, increasing 3.7 percentage points from 2000.
The report also points to the impact of poverty, noting that "research has shown that the poor living in areas where poverty is prevalent face impediments beyond those of their individual circumstances. Concentrated poverty contributes to poor housing and health conditions, higher crime and school dropout rates, as well as employment dislocations. As a result, economic conditions in very poor areas can create limited opportunities for poor residents that become self-perpetuating."
The full article by Tracy Farrigan and Timothy Parker, along with supporting documents and data, can all be accessed through the online Amber Waves magazine, a publication of the United States Department of Agriculture Economic Research Service. Another publication from USDA worth looking in to is Rural America at a Glance, 2012 Edition.