Missouri Hunger Atlas
New 2013 Edition Now Available
The Missouri Hunger Atlas – now in its 3rd edition – visually engages readers to better understand hunger in Missouri. Through a series of indicator maps and tables, the Atlas details the extent of food insecurity in all 114 Missouri counties and the city of St. Louis. The Atlas also assesses the performance of a host of public and private programs intended to help people struggling with hunger.
Key features of the Missouri Hunger Atlas
County Tables for each county in Missouri (including the city of St. Louis) that measure rates of both food insecurity and program performance.
State Maps that graphically illustrate patterns of food insecurity and program performance across the state.
County Rankings, Comparisons, and Trends which rank counties based on need and performance measures, compare  county measures with state averages, and indicate the trend for particular measures over time.
Download the Atlas
The Missouri Hunger Atlas 2013 may be downloaded in whole or part for free.
Full Report with County Profiles
Report without County Profiles – includes the background information, descriptions of indicators, state maps for many important indicators, county comparisons, and concluding remarks
Individual county profiles may be accessed by clicking on the county name included on the map or list below.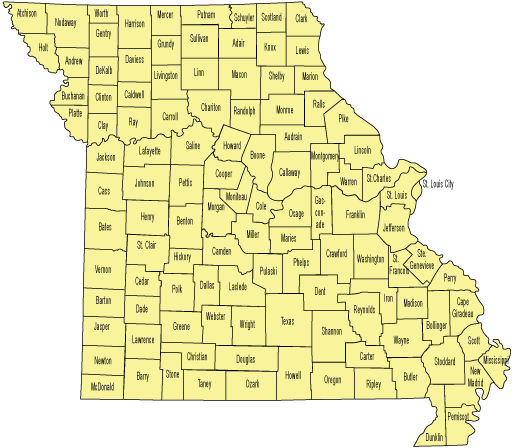 The Missouri Hunger Atlas 2013 is a publication of the Interdisciplinary Center for Food Security at the University of Missouri. Authors include Anne Cafer, Jordan Dawdy, Matt Foulkes, Colleen Heflin, Joan Hermsen, Michelle Kaiser, Nikki Raedeke, Sandy Rikoon, and Jessica Scott. For more information contact Dr. Sandy Rikoon, RikoonSandy@missouri.edu, 573-882-0861.
Previous Editions of the Missouri Hunger Atlas
Missouri Hunger Atlas 2010 PDF
Kansas City Hunger Atlas 2010 PDF
Saint Louis Hunger Atlas 2010 PDF
Missouri Hunger Atlas 2008 PDF
Related
A Hungrier Missouri: Hunger Atlas shows food insecurity continues to worsen (CAFNR News)
Food Insecurity Continues to Grow, MU Researchers Find (MU News Bureau)
Missouri's hunger rates on the rise, atlas provides comprehensive data on the problem (KBIA)
2013, College of Agriculture Food and Natural Resources, County-level assessment, data, Division of Applied Social Sciences, farm bill, Farm Policy, Food Banks, food insecurity, Food Pantries, Food Policy, food security, food stamps, Free and Reduced Lunch, Hunger, Interdisciplinary Center for Food Security, maps, Missouri Counties, Missouri Hunger Atlas, mizzou, mu, National School Lunch Program, Policy, Program Performance, research, rural sociology, sandy rikoon, SNAP, Tables, university of missouri, WIC