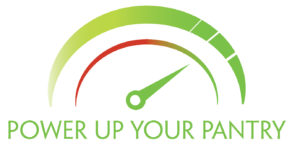 Power Up Your Pantry Guide Sheets are bite-sized publications for food pantries and other hunger relief groups looking for ways to enhance their current operations and better meet the needs of the people who use their services. The topics are based on feedback from food pantry directors featured in the Interdisciplinary Center for Food Security Taking Stock reports.
Topics range from the essential – including working with volunteers, fundraising, and communications – to partnering with farmers and gardeners, starting a community garden, and implementing a Client Choice food distribution system. Most guides include a Spotlight that highlights the work of food pantry directors or community partners who put the ideas in to action.
Your input is appreciated. If you have ideas for future guides or would like to share feedback about what you see here, please contact Project Coordinator Bill McKelvey at McKelveyWA@missouri.edu or use our contact form to reach us.
In the series:
Supporting Client Choice
Communication
Community Gardening
Cultivating Self-reliance
Fundraising Options
Grant Writing
Helping People Grow Their Own
Harvesting and Handling Produce Safely
Partnering with Farmers and Gardeners
Raising Money from Individuals
Volunteers
Funding for this project is provided in part by the Missouri Foundation for Health. The Missouri Foundation for Health is a philanthropic organization whose vision is to improve the health of the people in the communities it serves.